Vendors
The Vendors section allows you to handle Vendors management in your store. The multi-vendor feature is one of the most advanced feature in GrandNode 2.0.
Vendors list page
The main page shows all vendors created in your store.

Vendors details page
Click on any record from the vendor's list to get the full details of it. The vendor's details page contains all information needed to manage it. The vendor's details page contains a few tabs:
- Vendor Info - contains all information related to the shipment - like order id, shipped & delivered dates, tracking number, admin comments,
- SEO - Meta-tags and Search Engine Friendly Name for the vendor
- Discounts - List of discounts assigned to the vendor
- Vendor Notes - Additional notes, can be used to perform internal communication with the vendor
- Vendor Reviews - All reviews that vendor received
- Documents - additional documents attached to the vendor
- Generic Attributes - Additional attributes, vendor functionalities may be extended by developers with generic attributes.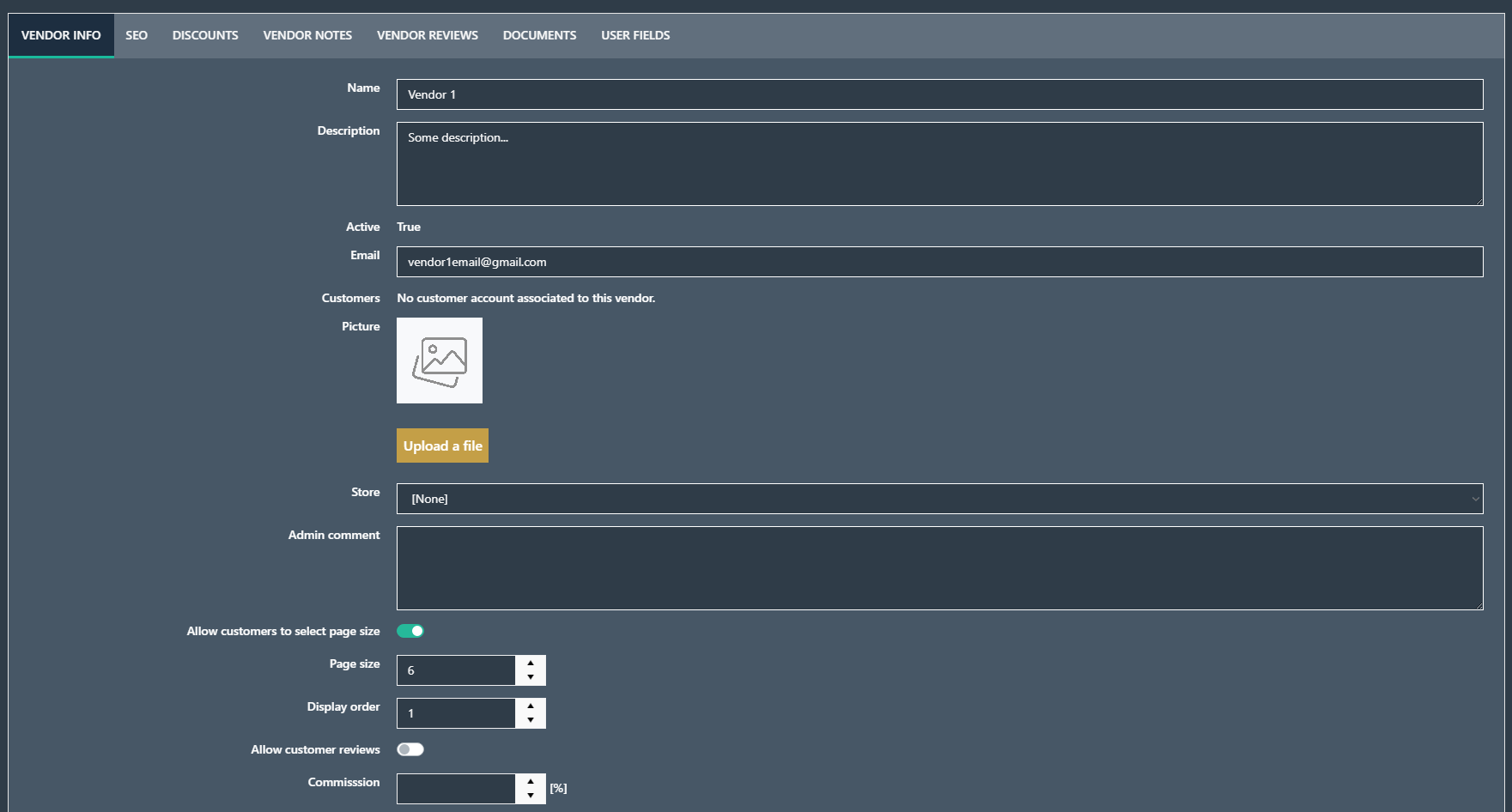 How to set vendor commission?
In GrandNode 2.0, you are allowed to set a commission for each vendor. To perform that, please go to the Vendor details page. At the bottom of the page, you will be able to fill the Commission field. It's a percentage value, so if you set 5%, the vendor will receive 5% of the order. Please note that each vendor can receive a different commission. If the commission was applied, it will be visible as an additional column on the order list, and as a additional field on the order details page.