Shipping
Another important for store is ability to send ordered items to your customers.
Shipping providers
All plugins from the group of shipping rate will be listed here. From this panel you may quick review which shipping is active. From this place you may be redirected to configuration of the shipping plugin. Configuration will find at the plugin manual.

Shipping methods
A list here is showing methods which will be shown to your customer during the purchase process. You may edit information by clicking the name of the method, or you may simply add a new one.

Shipping restrictions
A restriction may be by country or by customer group.
A country restriction, if you would like to hide a shipping method for the specific country, at the list check the checkbox.

Restriction for customer group working in a similar way as country limitation.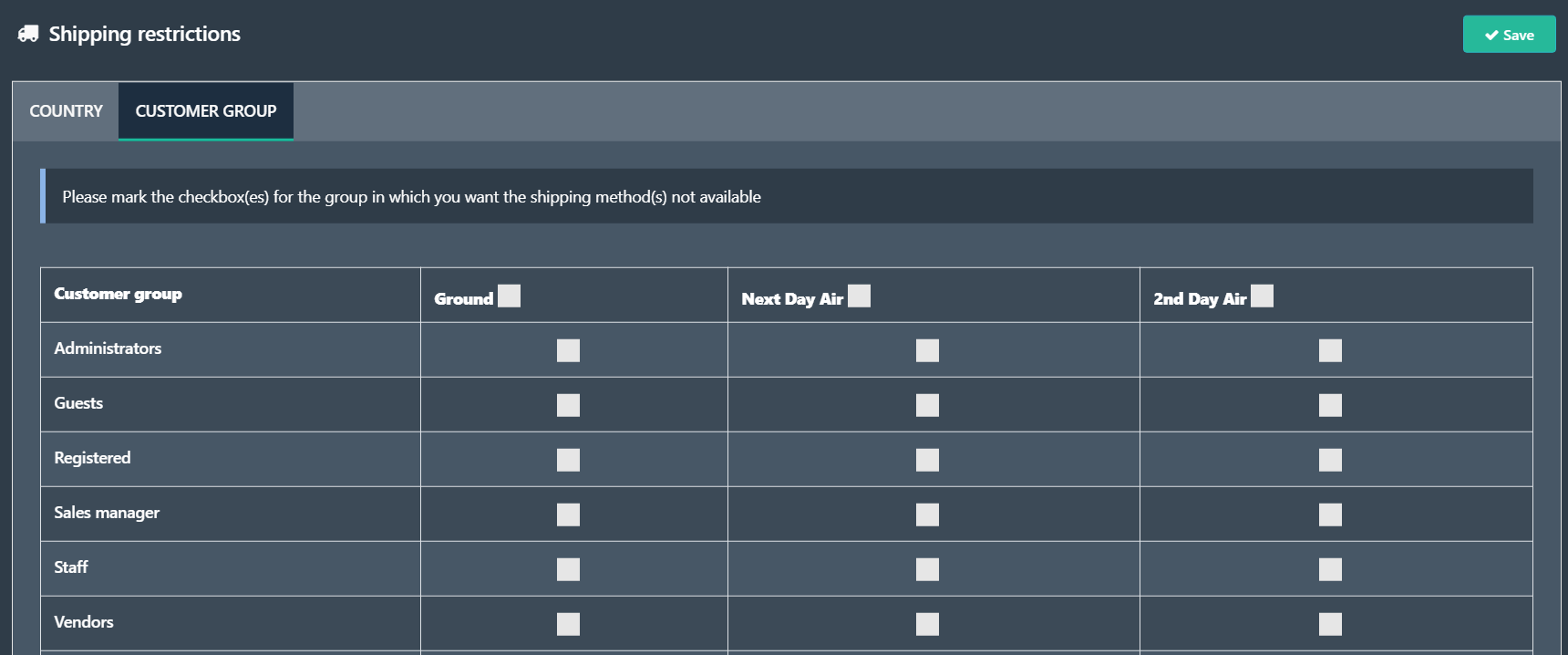 Shipping settings
General settings of the shipping at your store. Here you may add a shipping origin.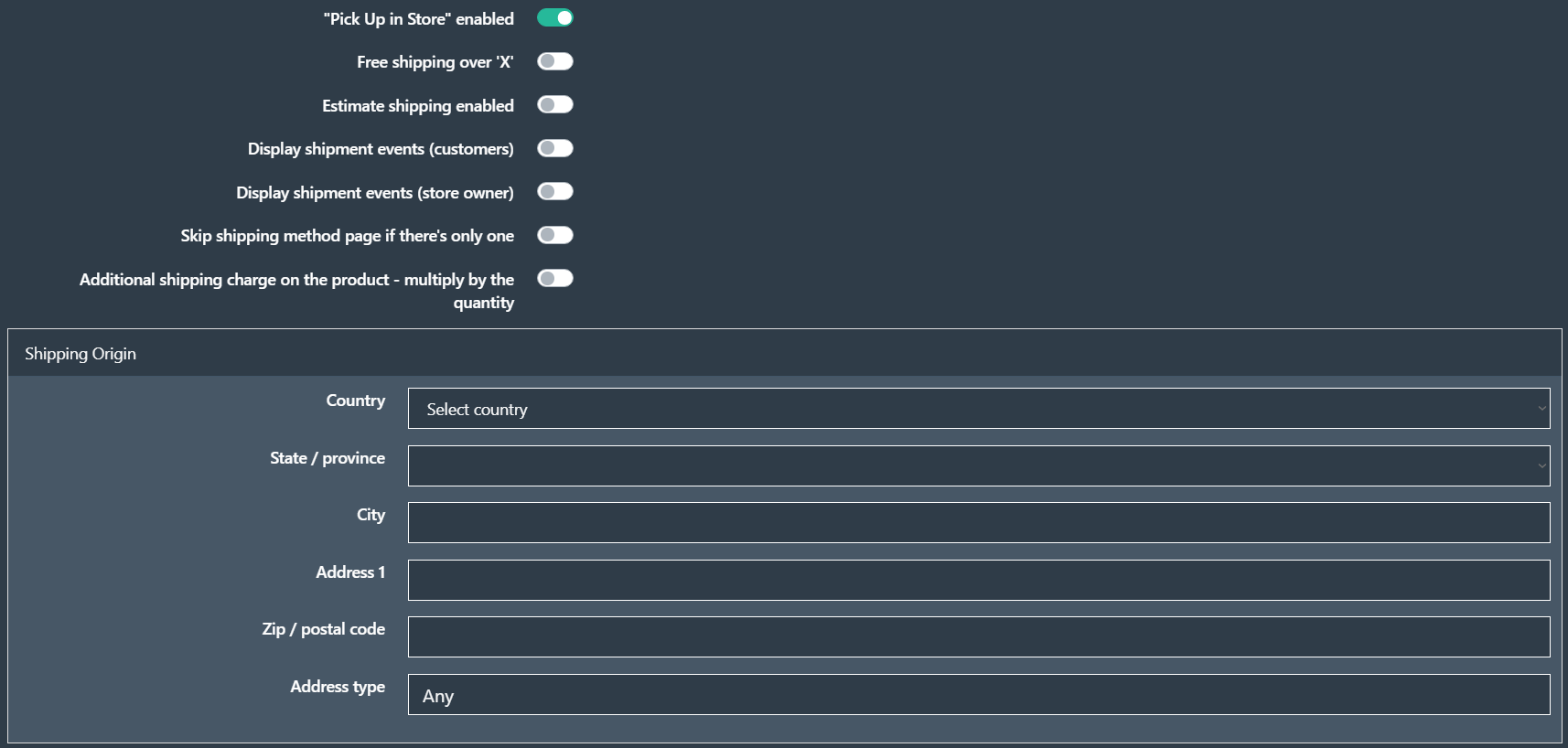 Measures
Define at this section all possible units that you would like to use at your store.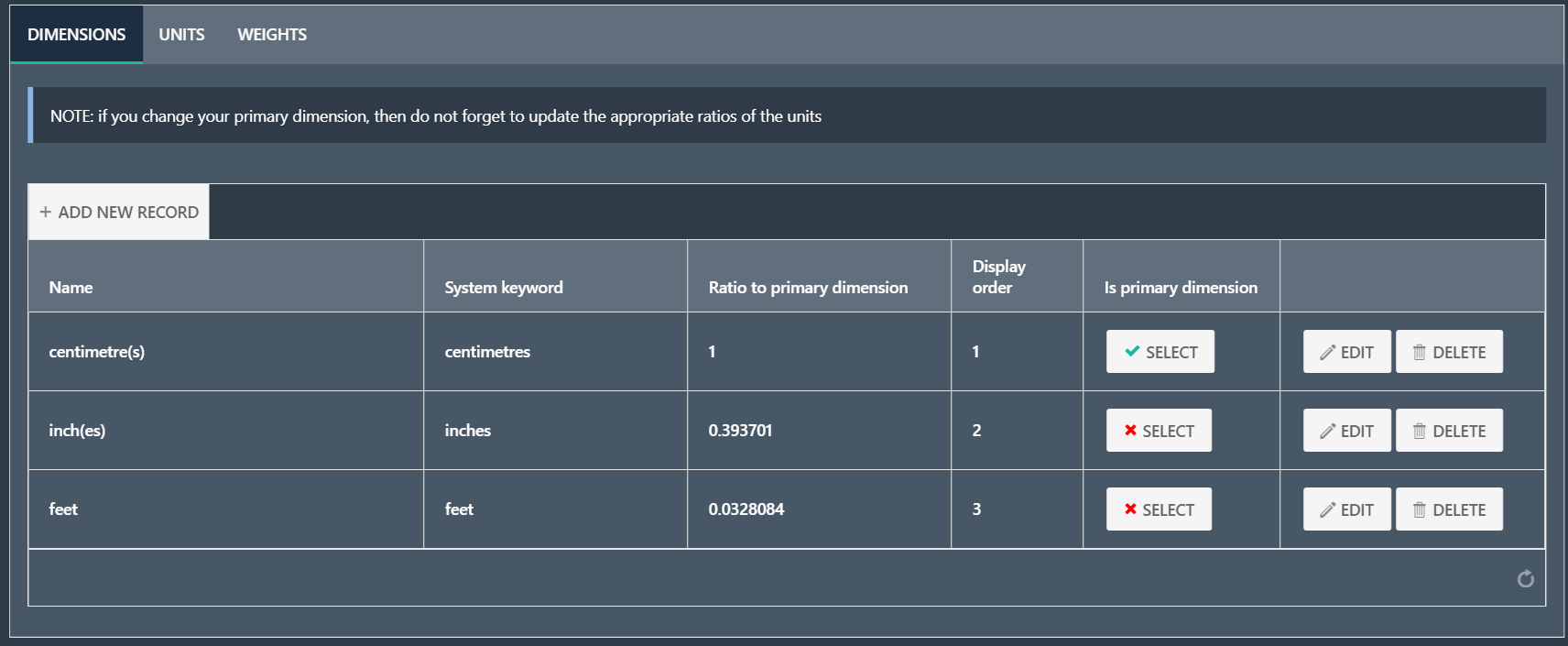 Delivery dates
Some of the products require to specify a delivery date. That is a good place to define it.

Warehouses
Some of the stores using multiple warehouses. That is necessary to define warehouses earlier, so you may add stock quantity directly at the product.

Adding or editing warehouse allows you to specify an address of the warehouse.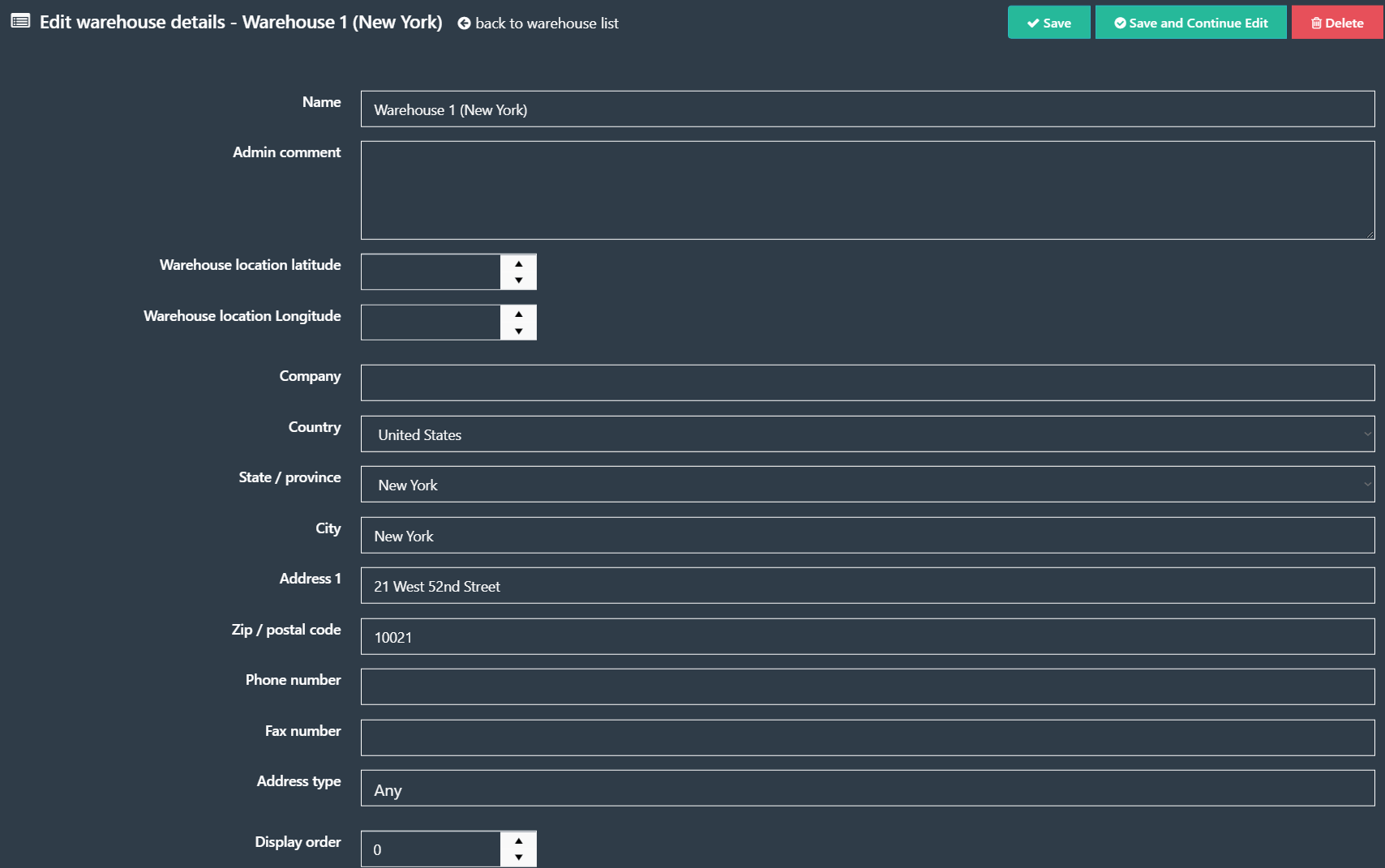 Pickup points
Define points where your customers may pick up ordered products. What is worth to mention, each point may be assign to warehouse, a helpful when using multi-warehouse configuration.