Media
Anything related to the media settings, like thumbnails sizes, pictures storage type, etc.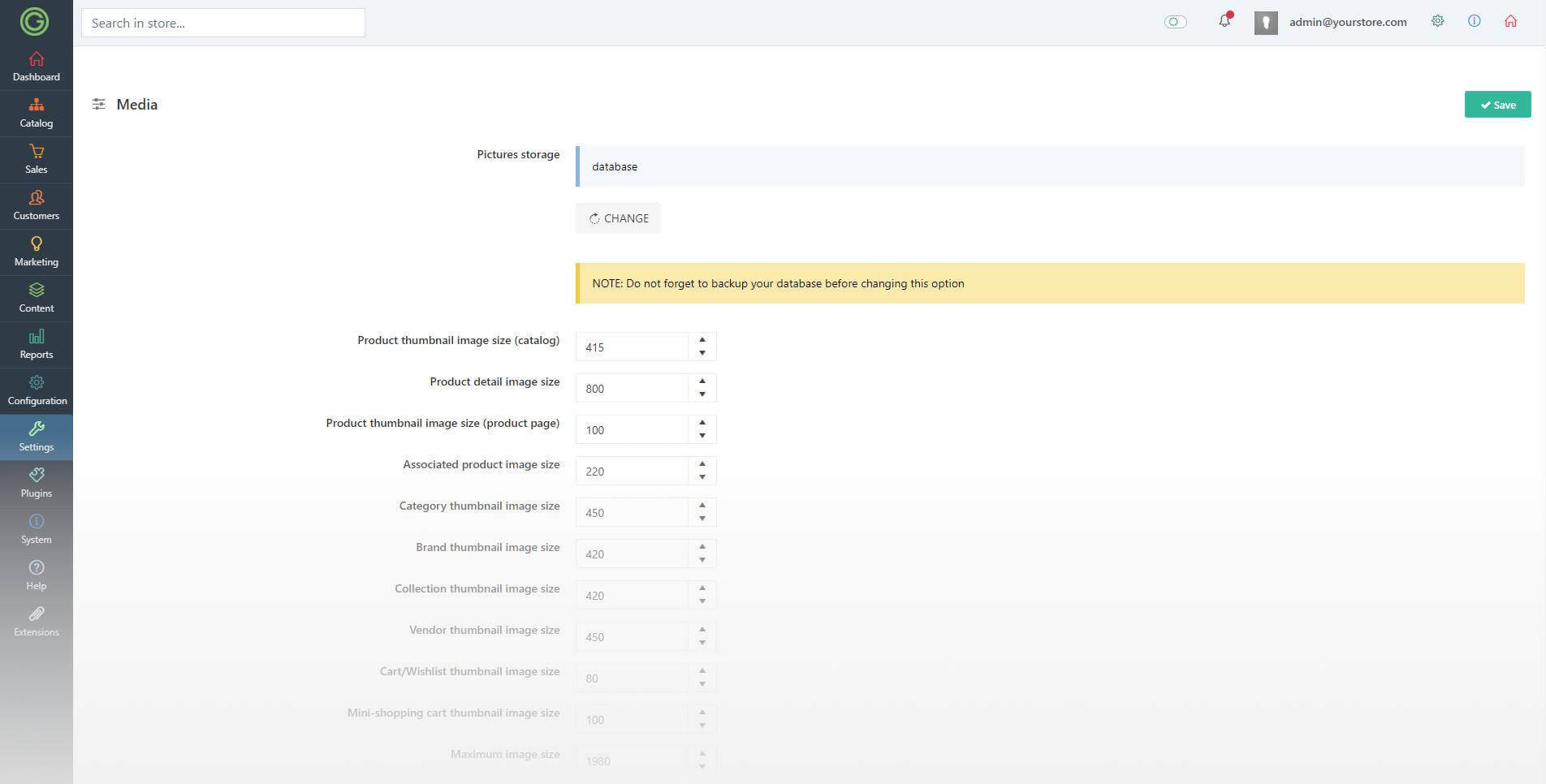 Media settings page starts with one of the most important setting - Pictures storage. By default you will have a "file system" as your default picture storage. If neccessary, you can change it and select database as a default picture storage.
If you scroll down through settings, you will see the rest of media settings. Different kinds of thumbnails setting, you cn change the product thumbs, categories thumbs, news or blog post thumbs, etc.
You can also enable or disable default zoom when you hover product picture.