The Custom Customer Attributes section shows you how to manage custom customer attributes (user fields) on particular user.
Custom customer attributes list page
The main page shows all custom customer attributes created in your store.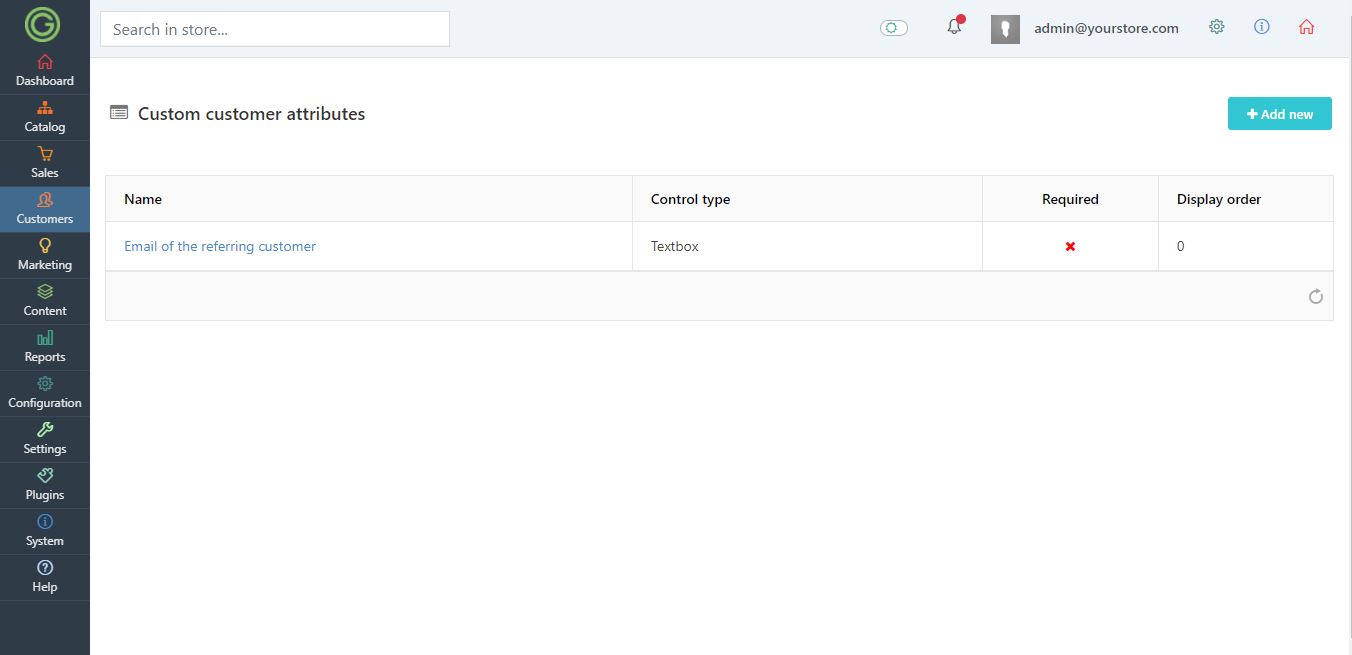 How to add a custom customer attribute?
1. On the custom customer attribute list, press the Add new button at the top-right corner of the screen.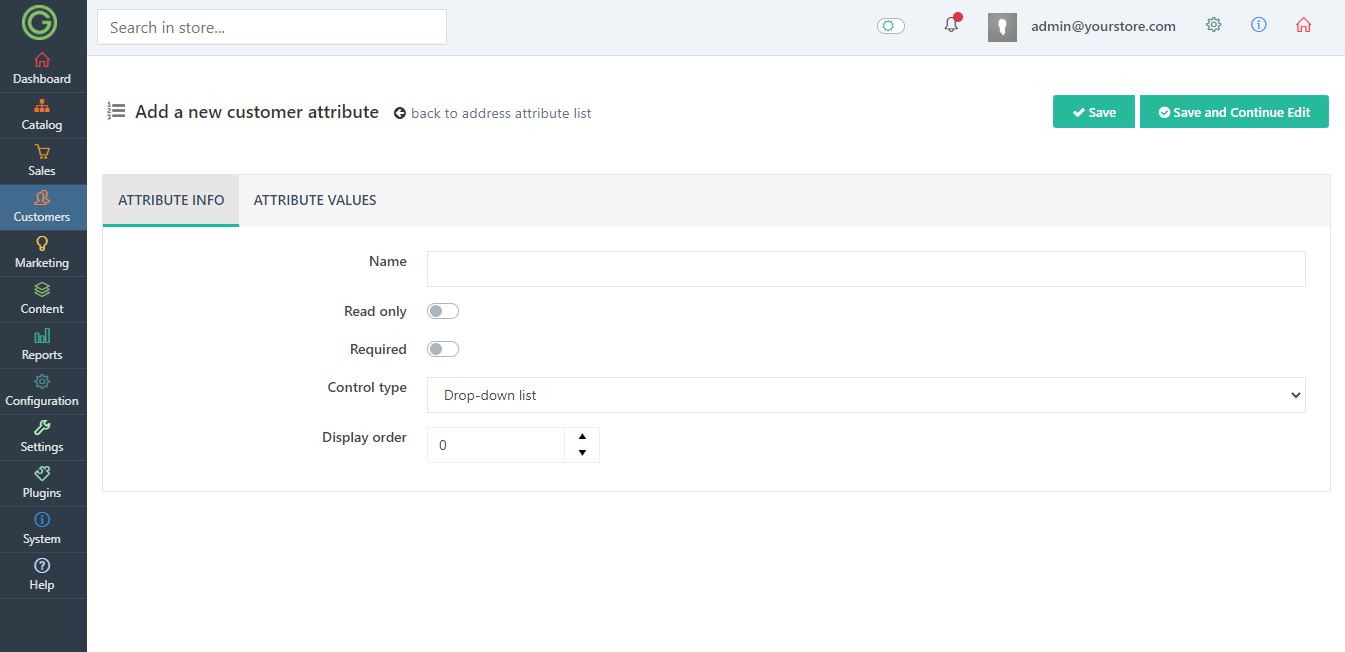 2. Fill necessary fields, choose the attribute type and press the Save button.