GoPay
GoPay payment plugin. GoPay is a leading global eCommerce and, Payment Platform that allows companies to accept online and mobile payments from buyers worldwide, with localized payment options.
In Czechia, the only payment method available in 2007 was cash on delivery or bank transfers, which were forcing you to enter a bunch of long numbers. They decided to make a better solution. GoPay authors started developing their own payment system.
Today, more than 11 thousand online merchants accept payments with GoPay, and thousands of people across Central Europe use GoPay every day.
GoPay is a perfect payment gateway for the Central European market. Below you can find the supported countries:
- Czechia
- Slovakia
- Hungary
- Poland
Configuration is very simple, all data you should get from the email sent to you by GoPay.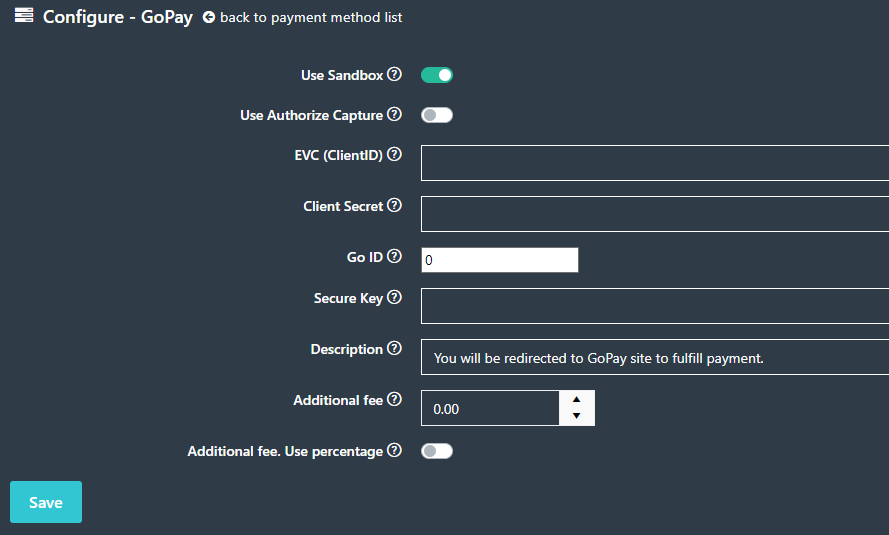 Do not forget to enable payment

After all please test payment. If done correctly, you should be redirected to the GoPay website and should be able to see the form