Reports
Reports section contain a very important for proper management of your store.
Low stock report
This is a very important part of the system. Guess anyone who ever sell any item know the importance of the proper stock management.
Report showing you a list of all your items with a low stock report. This is not listing a missing stock items, any item may be listed here as stock management may notify store administration when specified value is reached by the selling quantity.

When you will have a delivery and increase the stock quantity, this will remove the entry at this list.
Bestsellers
A very important list which give you an information which of your items are the most popular and what similar items may your customers be interested. With this information will be able to increase a profit of your store sale.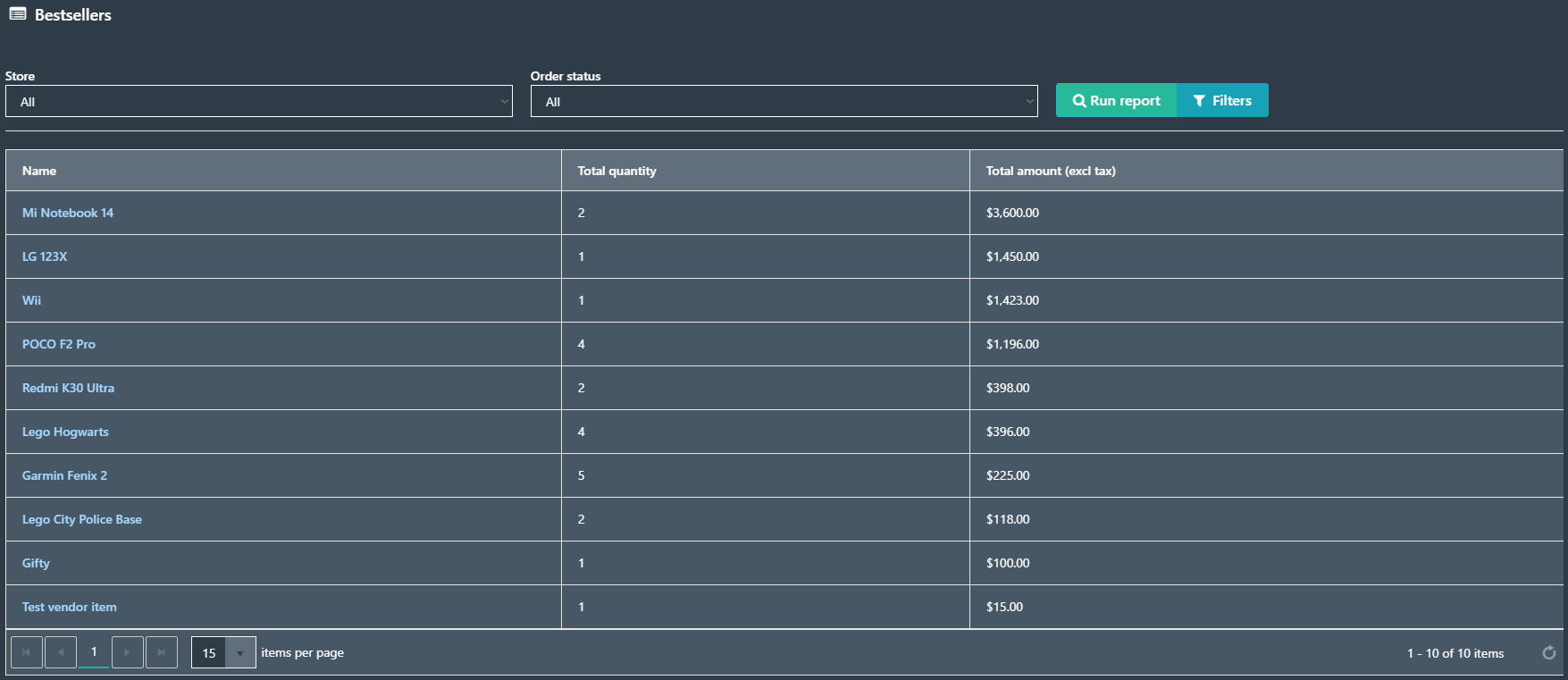 For a better management, a filtration is available at this list, so you may specify a date range.

Products never purchased
This report gives you an opposite result than above mentioned, bestsellers. Information is very helpful in regards of reducing the loss of the sale by removing a items with no interest by your customers.

Country report
If your store is used by a customers from different countries, a report may be useful when will decide to create a mail campaign for a specific country only. An automatic segmentation and setting an event for registration may be helpful, by adding customer tag. [MORE]

Customer reports
Here is a summary of your customers, may listed customers by the order total, by number of orders, and check the registration of the new customers.

Activity stat
That is a different report in compare to the others. That report give you an information about all actions made at your store, like editing category, editing product, but also a logout counter for example.