Adding vendors
Adding verndors to your store may be process two ways. One is adding possibility to make an request by the form (Apply for vendor account) or manually adding a vendor account by store administrator.
Apply for vendor acount
First step to offer this way, requires activation at the configuration of the store option. Just process to your admin panel Settings >> Vendor page, and look for an option

Each registered customer may apply for vendor account by simply fill up a form, which may be found at the bottom of the store page.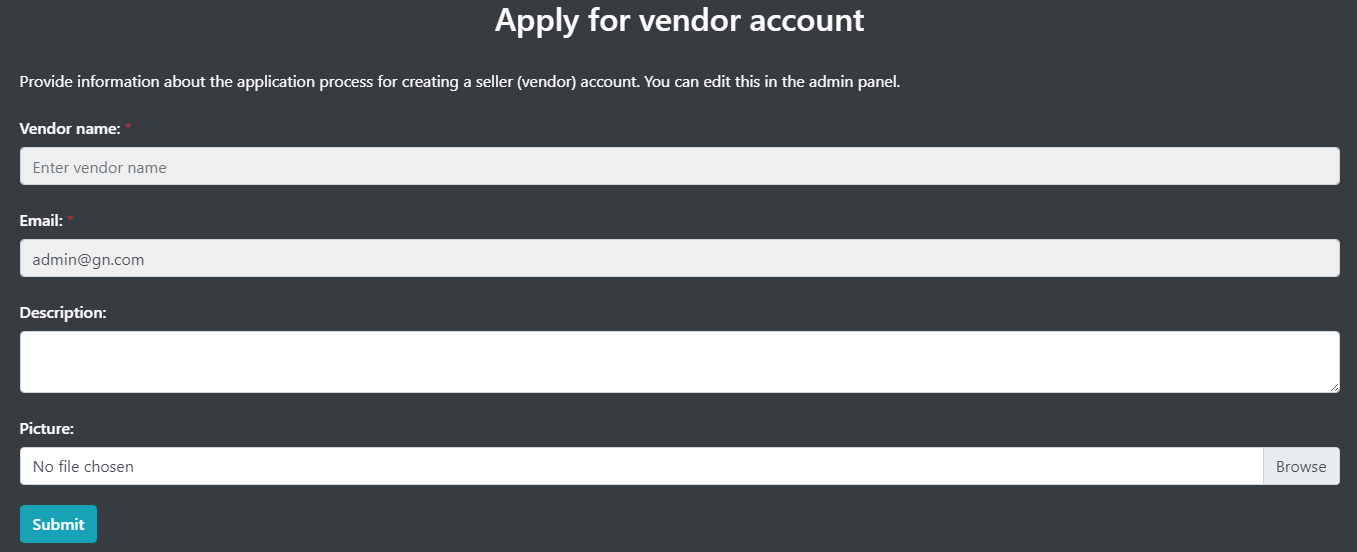 When customer filled this form, store administrator will be able to see email notification (if enabled) and be able to find a new record at the vendor list (Admin dashboard >> Customers >> Vendors)

If any vendor account should be activate/deactivate, simply open details page by clicking vendor name. A details screen will be shown on which you may find a new option, at this case activate button, as vendor details showing newly created vendor account.

Activate button will add a new role (Vendor role) to associated customer account.
Manually adding vendor account
Manually adding account does not require to enable setting, mentioned at the begining of the previous chapter. However, manually action requires more manual work from the administrator of the store.
First step should be about adding a new vendor account from admin panel add new button (Admin Dashboard >> Customers >> Vendors).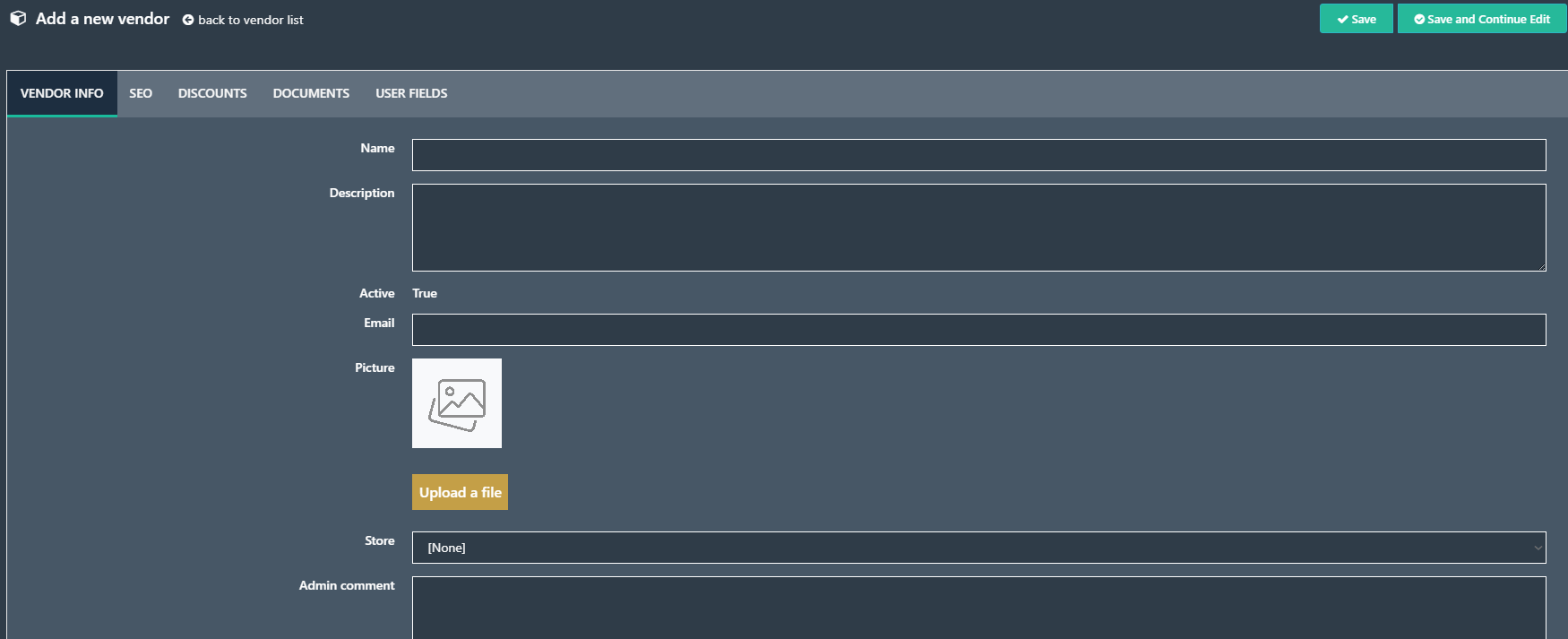 When adding necessary fields, like name of the vendor and vendor email, save. Option to activate will be shown, but at this point no customer is associated to this vendor, so activation is not possible. Fist, need to assign customer. To complete this, just open customer list (Admin dashboard >> Customers >> Customers), choose customer by clicking an email. At the details of the customer, find manager of vendor possition and from list choose the newly created vendor.

Do not forget to add vendor role to the customer account. When saved, may reopen vendor details page (Admin dashboard >> Customers >> Vendors), customer email should be displayed already.

At this moment, activation of the vendor account is possible.