Klarna Checkout
Klarna was founded in 2005 in Stockholm, Sweden with the aim of making it easier for people to shop online. In the last 12 years, technology has evolved, excited, and transformed the world around us, yet our mission remains as relevant as ever, to make paying as simple, safe, and above all, smooth as possible.
Klarna is now one of Europe's largest banks and is providing payment solutions for 60 million consumers across 89,000 merchants in 14 countries. Klarna offers direct payments, pay after delivery options, and installment plans in a smooth one-click purchase experience that lets consumers pay when and how they prefer to.
When the company acquired SOFORT in 2014 the Klarna Group was formed. Klarna is backed by investors such as Sequoia Capital, Bestseller, Permira, Visa, and Atomico.
The first step after installation is plugin configuration.

Do not forget to enable payment

How does it work?
New button is available on the cart page which will redirect to the new checkout. The appearance of that button depends on currency and language (for not-logged users) or currency and address (for logged users).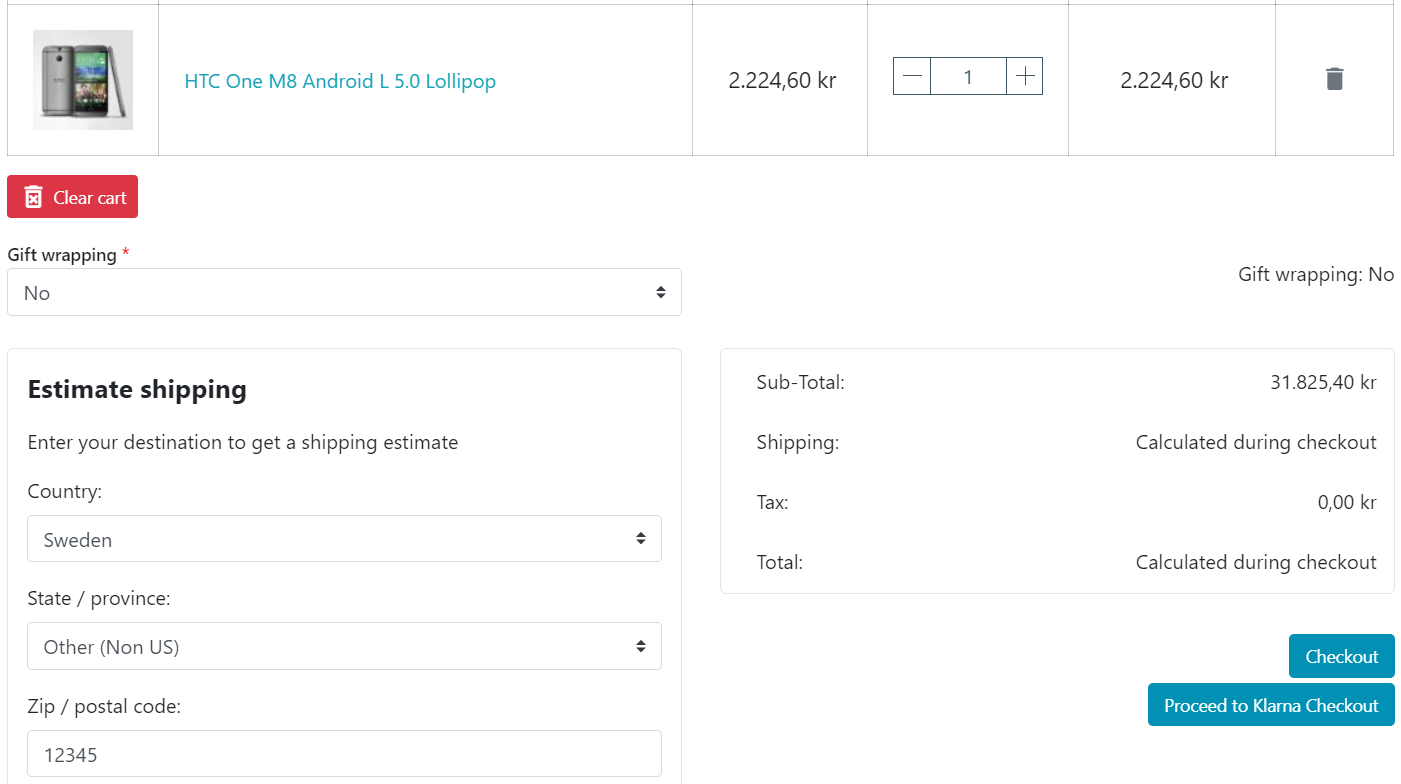 The new checkout starts with shipping options.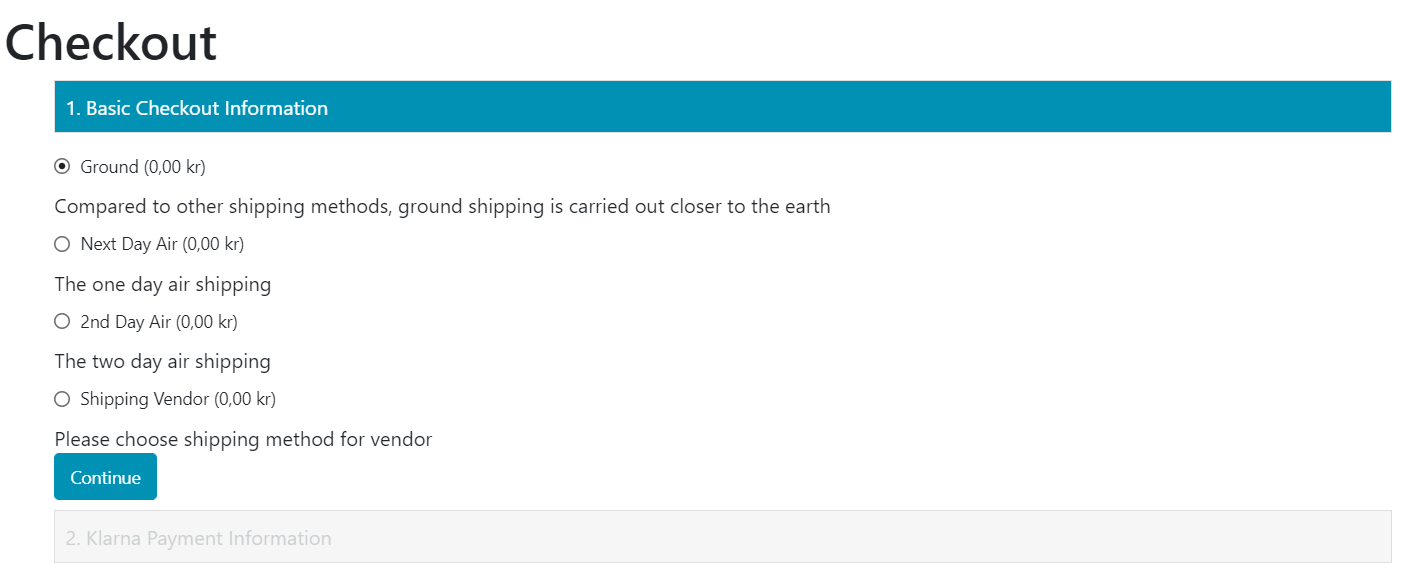 The next step contains data of the Klarna account.