Stores
A place where you set up domain of your store, define SSL, may assign default language, currency and warehouse. That is a place for start when you want to create a multistore.

Just after installation a store is created. You may open edit page to set up a proper values, starting with URL.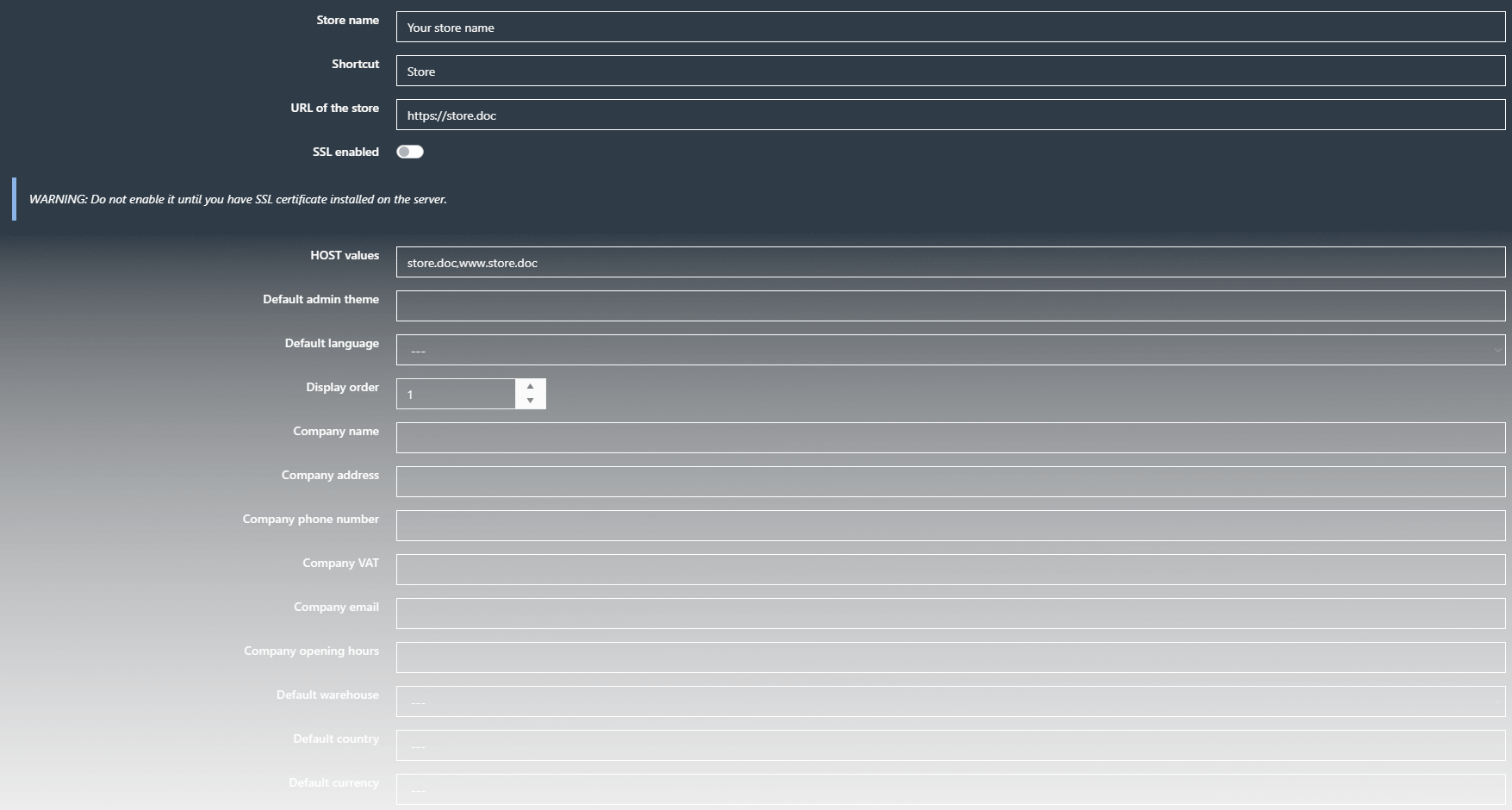 There is a place to add company details, when you had run installation process you was asked to add details of your company. If had done this before, those details will be visible here. You may edit those if necessary.

Those details will be visible at the public store.

Multistore
This setting is useful also when you want to setup several stores. GrandNode gives you possibility to run many store from one GrandNode installation. For example you have store with flowers, toys and books, you can manage them from one GrandNode installation.
Description describe the setup of two stores
www.store1.com
www.store2.com
Upload GrandNode files to your FTP server. Install them on www.store1.com.
From the hosting control panel of your www.store2.com check if all requests to store2.com are forwarded (not redirect) to store1.com. You can do it with CNAME records.
In hosting panel of store1.com configure domain alias for store2.com.
Then enter Configuration -> Stores and configure default store.
Next step is to create second store which will use your domain store2.com (In HOST values enter www.store2.com, store2.com for example).
Finally you have 2 working stores on 1 GrandNode installation. Now you can configure them.