Payment
To collect payment need to add and configure methods. To help you with this, section was divided to three subcategories.
Payment methods
All plugins from the group of payments will be listed here. From this panel you may quick review which support capture, refund, void. Which payment is active. From this place you may be redirected to configuration of the payment plugin. Configuration will find at the plugin manual.

Payment settings
General settings of the payments.

Payment restrictions
A restriction may be by country or by shipping method.
A country restriction, if you would like to hide a payment for the specific country, at the list check the checkbox.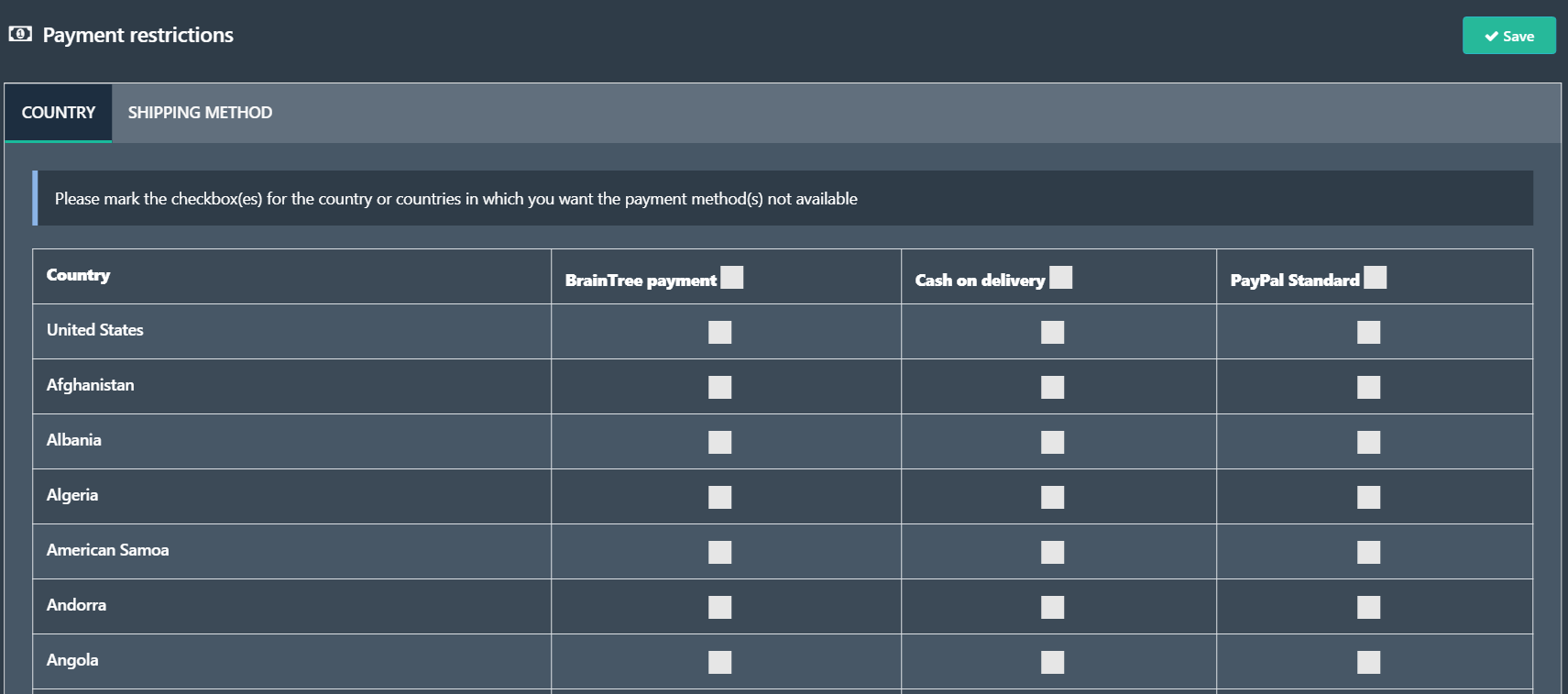 A shipping restriction is similar. Just check the checkbox for which shipping method make payment unavailable.