UPS Real Time Shipping Calculations
Founded in 1907 as a messenger company in the United States, UPS has grown into a multi-billion-dollar corporation by clearly focusing on the goal of enabling commerce around the globe. Today, UPS is a global company with one of the most recognized and admired brands in the world. We have become the world's largest package delivery company and a leading global provider of specialized transportation and logistics services. Every day, we manage the flow of goods, funds, and information in more than 200 countries and territories worldwide.
UPS Real-Time shipping calculations for GrandNode plugin. It gives you the possibility to calculate shipping costs live during the checkout process.
It's a highly customizable plugin for each seller. You can configure this plugin as you want.
1. UPS Customer Classification
- Standard list rates
- Daily rates
- Retail rates
- Regional rates
- General list rates
2. UPS Pickup Type
- Daily pickup
- Customer counter
- One-time pickup
- On-call air
- Letter center
- Air service center
3. UPS Packaging Type
- Unknown
- Letter
- Customer Supplied Package
- Tube
- P A K
- Express box
- 25kg box
- 10kg box
- Pallet
- Small express box
- Medium express box
- Large express box
4. Additional handling charge
5. Carrier services:
- UPS Next Day Air
- UPS 2nd Day Air
- UPS Ground
- UPS Worldwide Express
- UPS Worldwide Expedited
- UPS Standard
- UPS 3 Day Select
- UPS Next Day Air Saver
- UPS Next Day Air Early A.M.
- UPS Worldwide Express Plus
- UPS 2nd Day Air A.M.
- UPS Saver
- UPS Today Standard
- UPS Today Dedicated Courier
- UPS Today Express
- UPS Today Express Saver
- Saturday Delivery
6. Packaging type
- Pack by dimensions
- Pack by one item per package
- Pack by volume
More details about this feature you can find on the official UPS page.
Make sure the shipping provider is active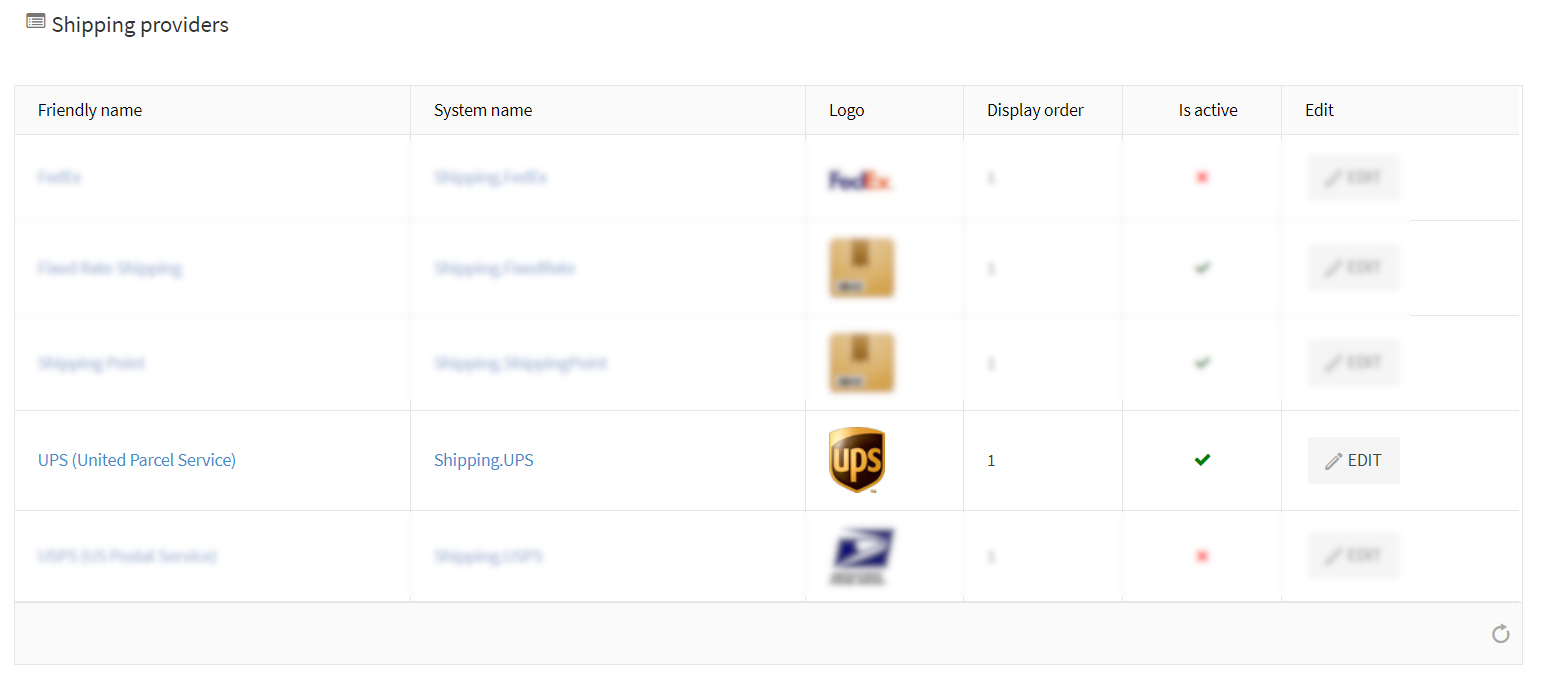 The plugin requires setting up shipping origin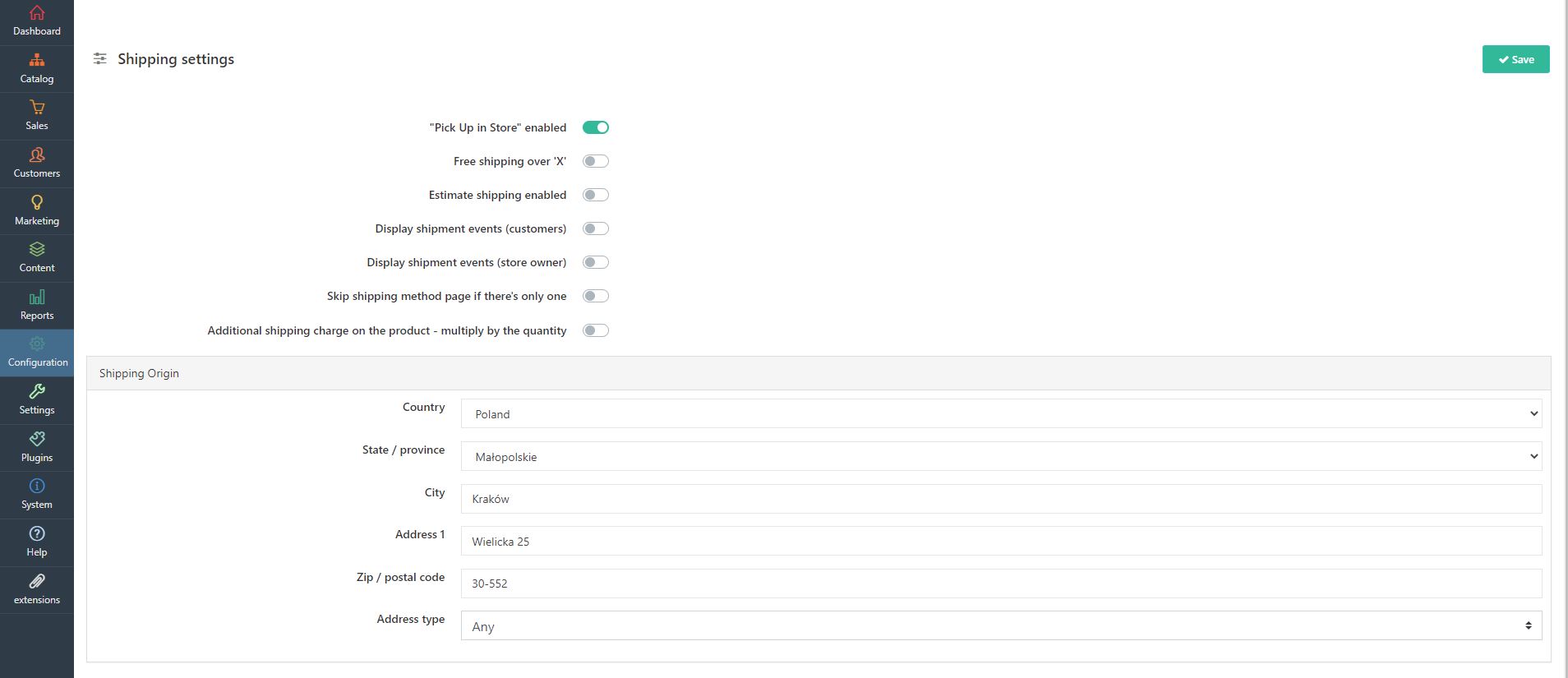 Open the configuration of the plugin and set up keys. Also, check the options you would like to offer to your own customers.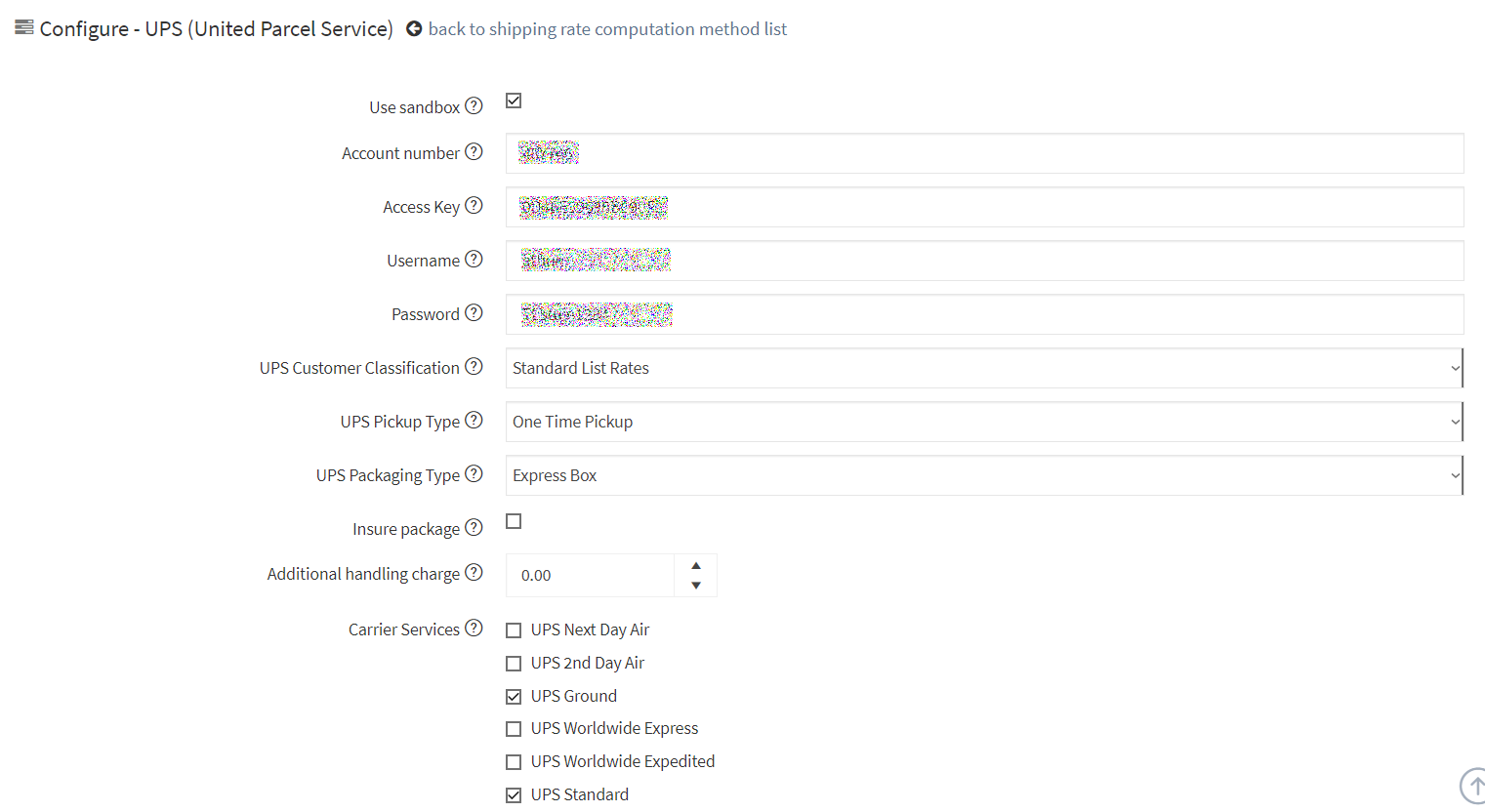 Options check at the configuration may be limited at the checkout by UPS and dimensions of the item ordered.