Permissions
This section define who may have access to specific place in the store.
Permissions are divided to sections.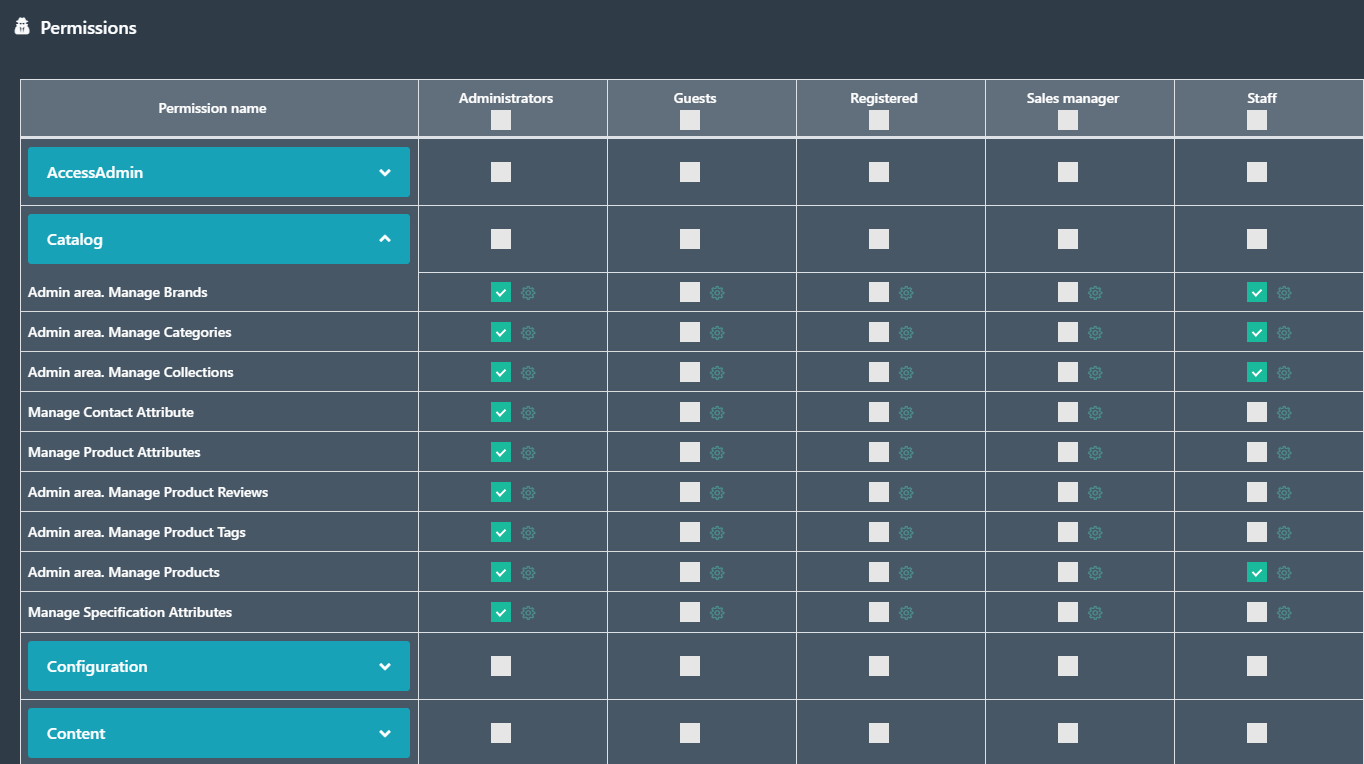 If any checkbox is check, mean specific role has an access to. Some of the permissions gives even more complex access details. Just click an icon of the gear.

As you may notice, an additional actions are available. This way you may limit just some of the actions with a possibility to see the permission.