Vendor
Anything related to the vendor settings, like vendors' appearance on the store, details about vendor registration methods, default theme for vendors, etc.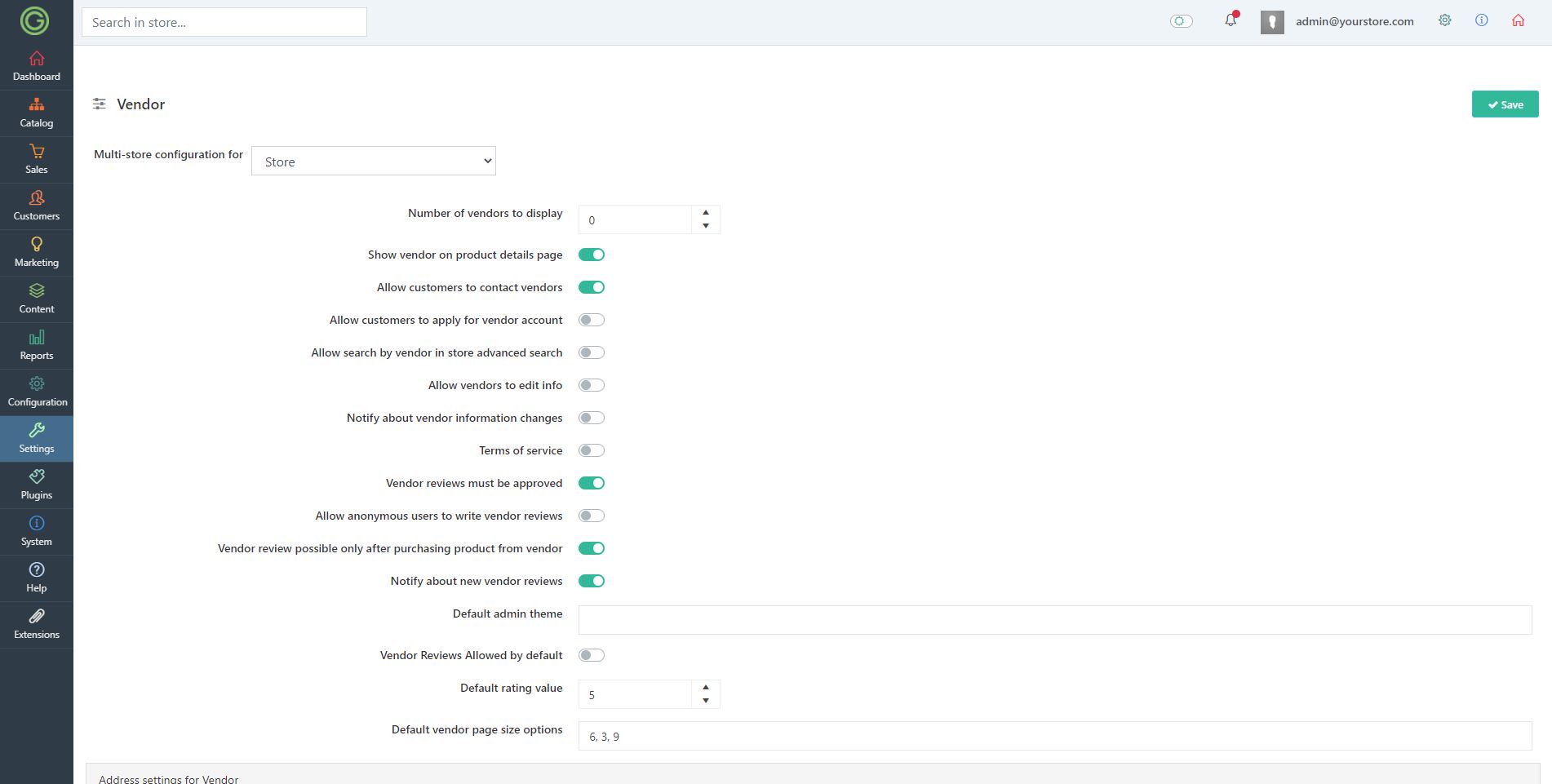 Vendor settings are very simple, you won't find there many complicated settings, but the most important are listed below:
Number of vendor to display - 0
By default, you won't see any vendor in the store, even if you jump into /vendor/all page. To show your vendors, you should change the value to any positive number. It will give you possibility to navigate to vendor profiles.
Show vendor on product details page
If you enable this setting, you will see a vendor information on every product that is assigned to any vendor.
Allow customers to apply for a vendor account
If you want, you can allow your customers to change their accounts into vendor accounts. If this setting is enabled, customers will have a new link in the footer "Apply for a vendor account". After that, you will be able to accept requests directly in admin panel of your store.