Square
With Square's credit card processing, you can accept all major cards and get deposits as fast as the next business day.
For sellers, Square is creating one comprehensive service to run the entire business, from a register in your pocket and analytics on your laptop, to small business financing and marketing tools that drive new sales. For buyers, Square makes it faster to order from favorite restaurants, online stores.
Support Countries & Currencies
- Canada - CAD
- USA - USD
- Australia – AUD
- Japan – JPY
- UK - GBP
To configure the plugin, you will need data like the below shown on the screen.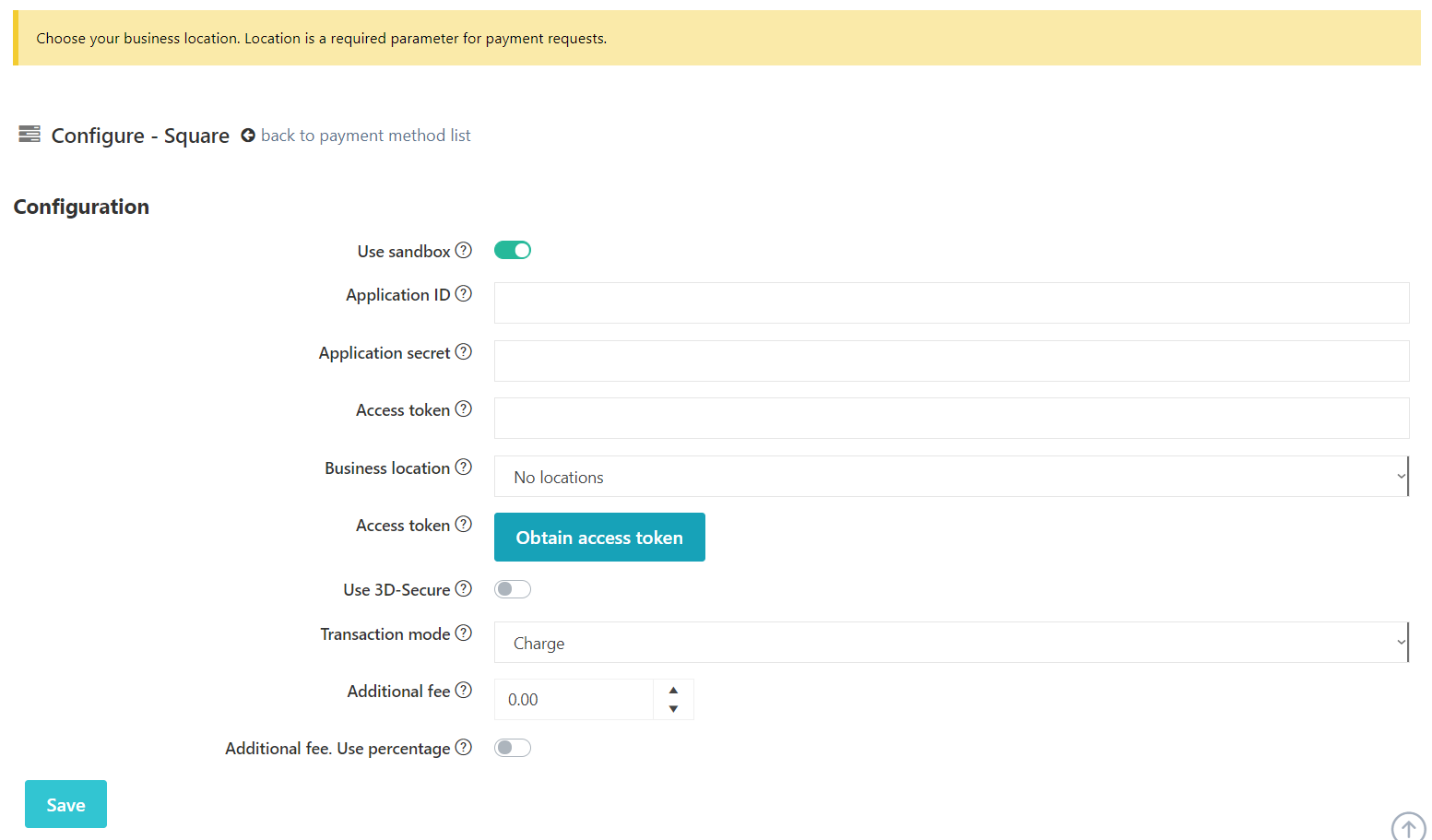 Just log in to Square account and create (or open if you already have) an application panel.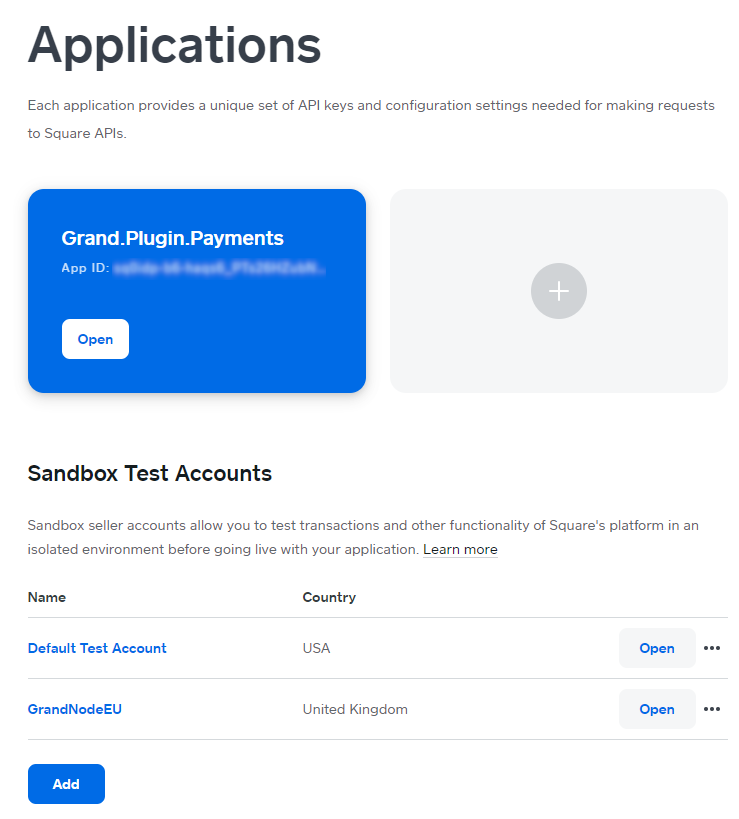 When open, you are able to find the Application ID and Access Token.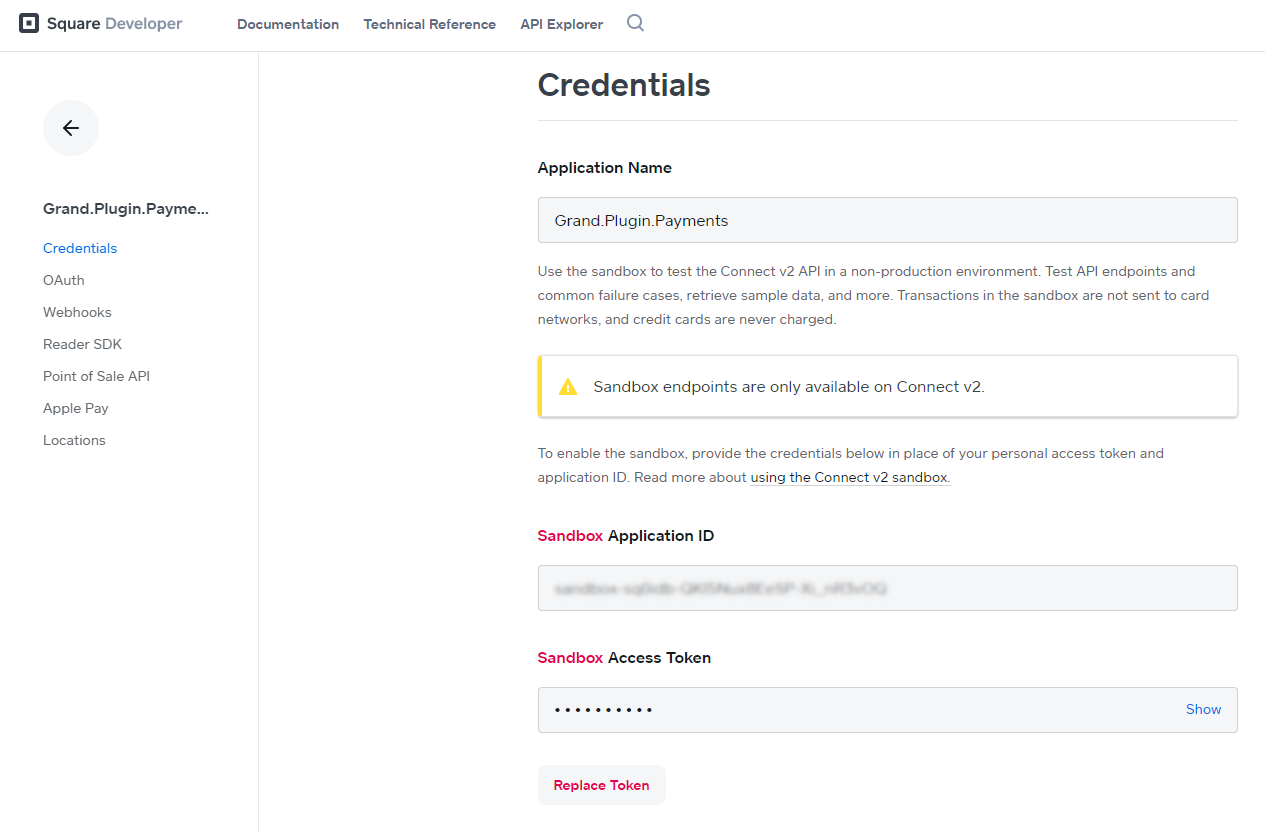 Application secret is available to get from the next section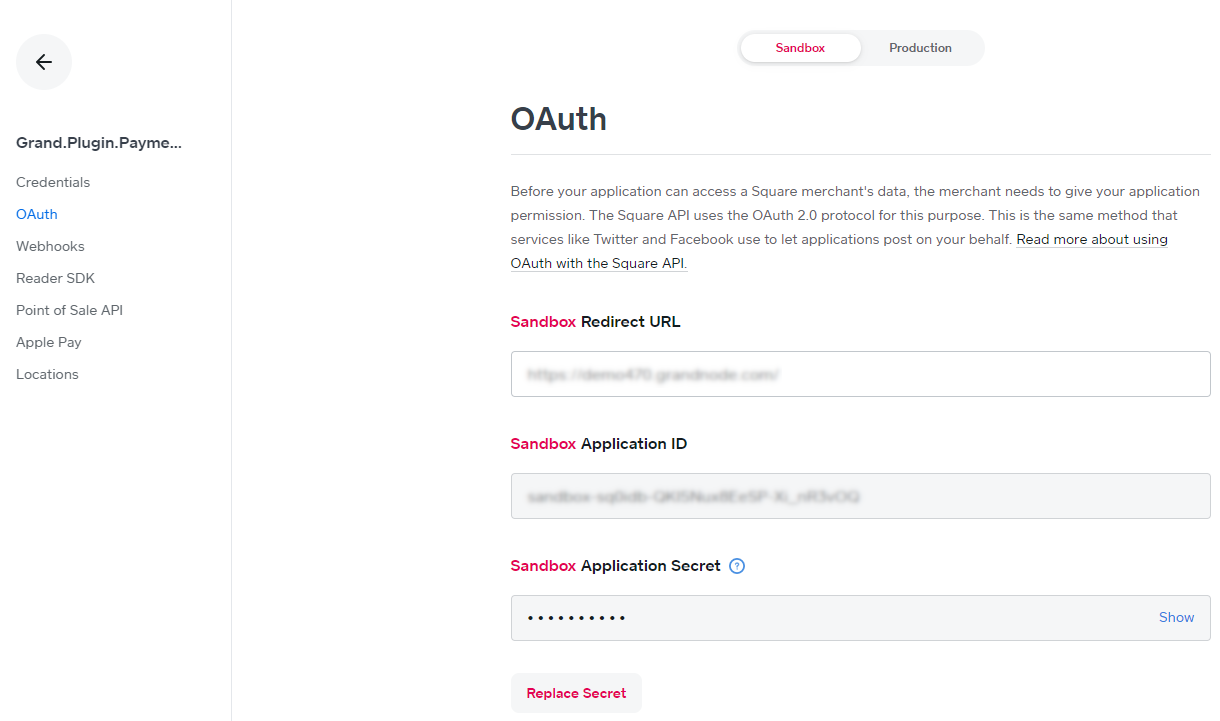 When applying keys to the plugin configuration panel, need to choose a location after reloading.